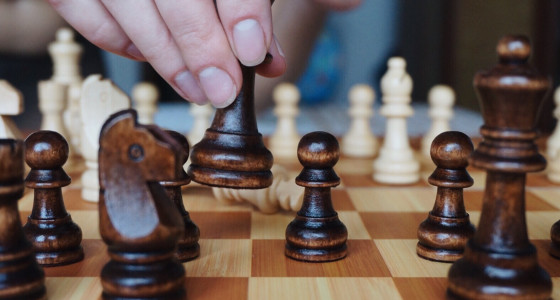 It's easy to feel overwhelmed by all the things we should or could be doing to improve our financial situations and get our money matters in order. Unfortunately, the sheer number of possible decisions often means that we end up doing nothing. To help, PensionBee have come up with eight stellar financial moves to make in 2016, but are challenging you to do just one. Pick the tip that makes the most sense for your own situation, and then once you've done it, sit back and let the feelings of triumph and satisfaction wash over you. Who knows, you may just feel motivated to tackle another…
1. Quit the little things
We know that the beginning of the year is dull and difficult enough already, and that quitting all the little pleasures in life is the last thing you feel like doing. But think of something that's become an expensive part of your routine with you barely realising it: for many of us, it's that coffee shop purchase before or during the working day. You probably don't get much change from a fiver each day, which could mean you're spending over £1,500 per year. Make it your mission to save that money instead, and it could mean an extra holiday or money towards a mortgage. Suddenly it doesn't seem so dull and difficult after all…
2. Open an ISA
If you don't already save into an ISA (an Individual Savings Account), make this the year you open one. There are lots of options on the market, it's really easy to get started, and the huge benefit is that you don't pay income tax on the interest you earn. We're now in the period running up to the end of the tax year known as 'ISA season', which means that now is a good time to find a competitive rate. You can opt for an instant-access cash ISA, meaning you can withdraw money if you want to and add it when you choose, or you can go for a fixed term ISA, which may bring better rates but restrict when you can take out money.
3. Switch banks
It's increasingly easy to change to a different bank, as most now offer a switching service so that your direct debits, standing orders and salary payments are moved over to your new account with minimum effort on your part. It can be a fruitful move, as many banks are offering cash sums to switchers and you maybe able to enjoy more competitive rates than you've got at the moment.
4. Make mortgage overpayments
UK interest rates are currently low, but they won't stay that way forever. If you're paying a mortgage and you can afford to make some overpayments, now could be a good time to do so. Once you've checked whether your lender levies any penalties for overpayment, use an overpayment calculator to see how much you may be able to save in interest payments; you could substantially reduce your repayment term.
5. Avoid fees
If your bank statement is peppered with annoying fines for late bill payments and forays into your overdraft, put aside an hour to put in place some preventative measures. It may just be a case of setting up direct debits to make sure you pay utility bills on time, or setting alarms and calendar reminders to make sure you don't miss payments each month. Some bank accounts will also allow you to turn on notifications that will warn you if you're reaching the red.
6. Put your affairs in order
Making sure you've got an up-to-date will that mentions all of your current assets is one of the most sensible things you could do. It's also a really good idea to have a conversation with your parents about their financial affairs and their final wishes. This may seem like unnecessarily morbid advice if your parents are currently in good health, but it's much better to have these conversations now while they can fully participate, and it will stand you in good stead if you have to take on power of attorney or act as executor in the future.
7. Take an interest in finance
It pays to start swotting up on money matters, especially if you have money to invest and financial decisions to make. Even if it's not a natural interest of yours, make it your 2016 mission to start untangling the jargon, to flick through the Financial Times more often and to start investigating how and where is best to invest. Even if you're not in a position to make substantial investments at the moment, there's still no time like the present to deepen your knowledge: which international markets currently look like good prospects, and what are oil prices likely to do this year, for example?
8. Get on top of your pension situation
If you've got several old pensions languishing, then make an effort to track them down and consider consolidating them into a single pension pot this year. The problem with having lots of different pots is that you're likely to be paying costly fees and charges on each one, and it's also very difficult to manage your money. PensionBee can help you locate your old pensions and combine them into a single, low-cost plan.