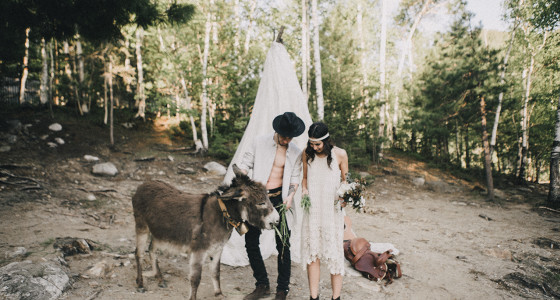 Increasingly, couples are looking for somewhere a little different to celebrate their big day.
Maybe you've flicked through a bunch of shiny big-house brochures and you're after something that's a bit more intimate, not so eye-wateringly expensive, or that better suits your style.
Happily, there are plenty of unusual places where you can tie the knot. We've gathered together five of the coolest examples so that you can start planning your wedding with a twist.
1. Get married at a museum
In addition to being stuffed full of interesting artefacts, many museums are housed in beautiful buildings and grounds, providing the perfect spot for a wedding with a historical, anthropological or even zoological bent.
Museum wedding venues
The Horniman Museum in south east London has some fascinating collections, focusing on anthropology, natural history and musical instruments. Both the conservatory and pavilion are licensed for civil ceremonies, with venue hire starting at £840.
The Garden Museum, which sits pretty opposite the Palaces of Westminster, has recently had a huge makeover. If you fancy holding your reception in these freshly-revamped surroundings, you can book out the nave and garden after museum closing time. Prices start at £4,000.
And if you know of a small local museum where you'd love to get married, it's worth asking them if they're willing to host your wedding.
2. Stage your own festival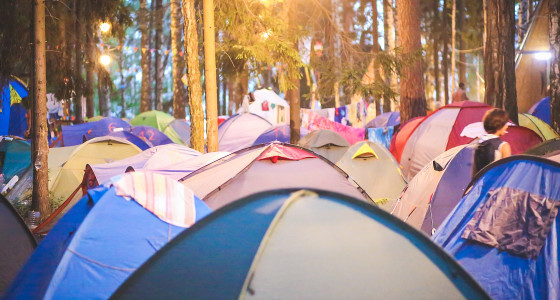 A festival-themed wedding means twinkling fairy lights, laidback food and live music, and it's the opposite end of the spectrum to a stiff reception in a stately home. Hire a lovely piece of land for your reception and book large tents or yurts to provide spaces for your guests to eat, dance and be merry.
Festival wedding venues
Check out the Festival Brides site for lots of advice on alternative outdoor weddings. Their list of venues includes WildWood Bluebell, a wildflower meadowland in the Cotswolds that costs £2,000 for weekend hire. Also try Field Lover, where landowners list land that's available to hire.
When it comes to picking your tents, there are lots of options out there, including Wedding Yurts, who offer a bunch of wedding packages and deliver their fancy canvases around the country.
3. Return to your alma mater
Maybe you have really fond memories of school or university, or perhaps the place you were educated is just particularly pretty. Holding your wedding somewhere that you or your partner studied can be really special, and prices are often pretty reasonable too.
School or university wedding venues
Many of the UK's grand public schools are fully kitted out to cater for weddings, including Harrow School, which has several licensed wedding venues. But even if you studied somewhere much smaller, get in touch to see if there's any chance you could hold your wedding reception on site; there's a chance that their grounds or function rooms can accommodate you.
Lots of universities, from Hull in the north east to Queen Mary's in London, host weddings. Colleges at Oxford and Cambridge also provide particularly pretty settings, and while there are strict rules governing who can get married in their chapels, some colleges have rooms licensed for civil ceremonies too.
4. Wed at a garden centre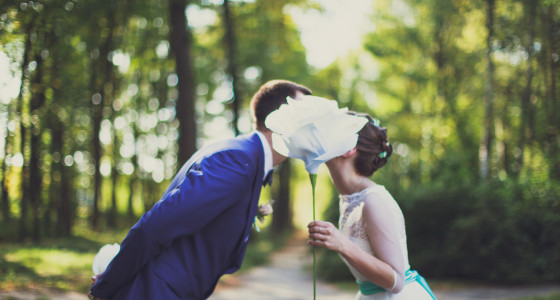 A garden centre or plant nursery may conjure up images of rake displays and sleepy tea rooms, but a bunch of super-stylish garden centres are building a reputation for hosting very modern weddings in lush surroundings.
Garden centre wedding venues
Petersham Nurseries in Surrey is an upmarket option, with wedding guests invited to 'dine amongst flowers and plants at antique tables in the main glasshouse'. Prices start at £7,000.
The Chelsea Gardener is another leafy choice, and it's located in one of the smartest parts of London. There are indoor and outdoor options for a reception, and venue hire starts at £1,500.
Another London possibility is Clifton Nurseries, and since it's licensed for ceremonies you can opt to have both your ceremony and your reception on site.
5. Get hitched at an animal sanctuary
Planning a #wedding? Did you realise you could have it here at the Sanctuary?
Read more >> http://t.co/wVREXh2CTJ pic.twitter.com/CzjAWvZ942

— The Donkey Sanctuary (@DonkeySanctuary) October 16, 2015
Renting out space at an animal sanctuary usually means your money is going towards helping the rescued animals, so warm-and-fuzzy wedding feelings are multiplied. Plus, they often offer picturesque, rural locations and your guests may get the chance to make new four-legged friends…
Animal sanctuary wedding venues
The Donkey Sanctuary in Sidmouth, Devon provides bespoke wedding packages starting at £1,150, with receptions hosted in their barn and friendly donkeys on hand for photo shoots.
Another option is the Cambridgeshire headquarters of Wood Green animal shelters. Weddings take place outdoors in the picture-perfect countryside setting, and profits go back towards helping the animals in their care.
Once you've got your venue sorted, read our tips on who should pay for what at a wedding and find out how to plan a low-cost wedding that won't break the bank.