Calling all expats: do you know where your UK pensions are?
Lucky enough to be living the expat life away from the rainy British summers? It must be great to be living in a new land with different cultures to explore and new experiences to be enriched by.
We're jealous! But we're also aware that living abroad brings its challenges, not least when it comes to managing your UK finances.
Pension anxiety
Whether living at home or abroad, managing your finances can be one of the most stressful aspects of life. In a recent survey, people reported that this keeps them awake at night more than anything else.
In particular, your provision for retirement can cause worry, especially if you're unsure about where your UK pension pots are and how to access them. There are currently billions of pounds in dormant pensions, and it makes sense to take care that your money doesn't go missing just because you no longer live in the UK.
The trials of locating your pensions
Perhaps you've been living abroad for a while now and have no idea what has happened to the pension money that you accumulated while you were living in the UK. Perhaps you can't even remember the names of the providers. What's more, your attempts to find these pensions are sabotaged by the hassle of navigating time zones to make phone calls, posting letters, and wading through paperwork filled with jargon.
We understand that you really don't feel like interrupting your new life with the bureaucratic nightmare of dealing with the UK pensions industry. You'd hoped to leave these kind of frustrations behind when you left the UK! You just need to know where your pensions are and then you need a more flexible, accessible pension plan that better matches your lifestyle.
Well, here's where we can help.
We can help you locate and combine your pensions for you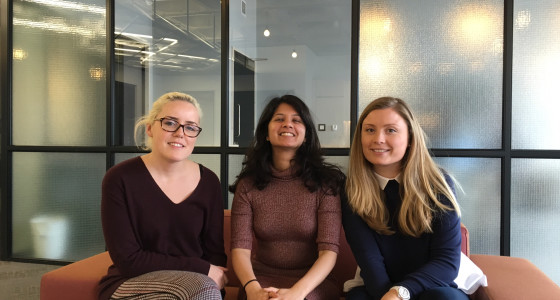 My fellow BeeKeepers and I have the rewarding job of locating your old pensions and making them accessible for you, by combining them into an online PensionBee plan. We just need some basic pension details - like a provider name or policy number - and we'll then contact your provider to move your pensions over to PensionBee.
We make it clear for you to understand and easy for you to switch to a better value plan. With a PensionBee plan you can access and manage your UK pension anytime, anywhere, by logging into your online account. It allows you to really take control of your pension, wherever you are in the world.
So, sign up to PensionBee and you can get on with your expat life with one less thing to worry about.