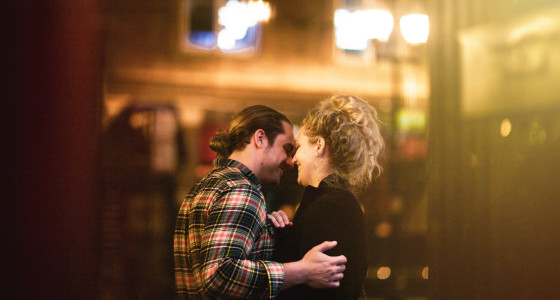 How much does dating set you back if you're a UK singleton looking for love? And are you better off financially if you're single or part of a couple? PensionBee trawls through the dating data to find out.
The cost of a date
Recent figures show that a UK date costs a total of around £120, with each dater spending on average £712 a year on dates. This takes into account prepping, restaurant meals or other date-related activities, and gifts.
We spend far more than other European countries included in the study: Germans, for example, spend a rather restrained £43 per date.
High prices in UK bars and restaurants may be a factor but they don't explain the difference entirely: restaurant prices in Germany are only around 30% lower than in the UK, so it seems the Brits also have a more extravagant attitude to dating.
What does this add up to? Well for one thing, dating is increasingly an important part of our economy, with UK consumers spending just over £4 billion on dating-related activities in 2014.
Who pays?
On a heterosexual first date, do we really still expect the man to pick up the bill? Anecdotal evidence and a handful of survey results seem to suggest this is indeed the case.
When I ask my straight single friends they generally agree, although one adds 'the less I like the guy, the more likely I am to pay for myself, so that I don't feel so bad about turning him down.'
A gay friend tells me that when he was dating, it was usually the older and/or wealthier of the two would pick up the whole bill. One time, however, things didn't go as expected. As a student, he was out on a date with an older man with a good job, but at the end of dinner his date left him to foot the entire bill: 'It left me out of pocket and I had to borrow money from my parents to get me through the rest of the month. Needless to say that was the first and the last date we went on!'
These power dynamics seem to get left behind once we're in a relationship, though. Most coupled-up friends I speak to say that they tend to split the bill with their partner when they go out together, or follow a system of 'the person who suggests the date pays.'
The cost of finding 'the one'
It apparently takes an average of 13 of these pricey first dates to find someone we want to pursue a relationship with.
Then, once we're successfully done with the first date stage, there's the cost of continuing to woo our new partner: a 2013 survey reckons that the average romance-related spend in the first year of a relationship is £3,628.
So adding together all the first dates and then the first few years of a relationship up until marriage, the total for finding 'the one' is close to £11,000 according to this study.
The cost of being in a relationship
Ok, but once we've settled down with someone (and our new favourite 'date' is Netflix and a takeaway), our costs are lower than when we lived on our own, right?
Well, maybe not.
Despite splitting costs like rent and bills, we tend to splash more cash on gifts, clothes, holidays and going out when we're in a couple, according to a survey by Confused.com last year.
Couples also tend to choose pricier pads, spending an average of £538 per month each on rent or mortgage plus bills, compared to an average of £421 for singles.
This equals higher levels of overall expenditure for those who have a partner: a coupled-up person spends an average of £1,003 a month, compared to £808 spent by a single person.
So despite the high cost of dating, being single still works out cheaper than being in a couple.
Speaking to friends, this seems to ring true. One tells me the cost of her long-distance relationship really adds up. They both have to buy expensive train tickets to visit each other and they enjoy travelling and going to festivals together: 'My costs have really soared and it means I have to cut back on other things', she tells me, 'but of course it's worth it!'