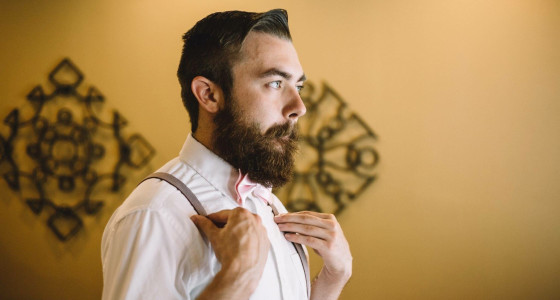 Attending weddings without breaking the bank
How do you feel when a wedding invitation lands on your doormat? If you're anything like me, you feel delight that you've been invited to celebrate your friend's big day, followed by a surge of anxiety as you start calculating the cost of attending.
A survey by Nationwide last year found that the average cost of being a wedding guest is £377, taking into account the stag or hen do, a new outfit, travel, accommodation, and gifts.
If you're at that age when all your friends seem to be getting hitched and your diary is peppered with summer weddings, the total price tag can be terrifying. Here are some ways to control the cost.
1. Be the early bird
You've still got a couple of months until wedding season gets into full swing, so start making arrangements now rather than waiting until you get closer to the date. The best value hotels near the venue are likely to fill up fast, so book a room straight away, and check if the couple have negotiated any discounts for their guests.
Pick a present before everyone else snaps up all the nice-but-reasonably-priced options.
Browse the gift list as soon as possible too, so that you can pick a present before everyone else snaps up all the nice-but-reasonably-priced options. Plus, getting train tickets in advance can save huge amounts on your transport costs, as can booking flights early for weddings abroad.
2. Keep track of the pre-wedding parties
Are you going to the hen do or stag party? In a couple of generations these have morphed from low-key evenings in the pub to extravagant weekends away. Try to get involved in the planning so you can make sure the cost isn't spiralling out of control. After all, the bride or groom is probably more bothered about their friends being able to make it than having a very fancy do.
Getting tickets to a small festival or renting a campsite or a cottage could be an alternative to a city break. Or you could always go old-school and opt for that evening in the pub after all…
3. Try vintage shops for outfits
Pick your wedding outfit up from a vintage shop to save money and also to avoid that awkward moment when you realise you're wearing the same thing as three other guests. Choose a dress or suit that you can style differently for different events: changing your accessories like your tie, shoes, jewellery, or pashmina can vary the look of the same core outfit and see you through several weddings.
4. Go off-piste with the wedding gift
A vintage or handmade gift could cost you less than the traditional household gadgets and homeware, and is also a bit more personal. Try online marketplaces like Etsy and notonthehighstreet.com.
Offer your services on the wedding day in place of a present.
Alternatively, if you've got a practical skill like flower arranging, hair styling or cake making, you could offer your services on the wedding day in place of a present.
5. Ditch the hotel room
You may be able to save some cash by scrapping a hotel stay for the night of the wedding. Team up with other friends attending and you could rent an apartment or a house near the venue for a lower cost-per-head than a hotel. Take a look at accommodation marketplace Airbnb to see whether it adds up. To save even more you could even consider spending the night in a nearby campsite, but getting wedding-ready in a cramped tent or caravan can be challenging…
Most importantly, enjoy your calendar of summer weddings and keep in mind that what you're wearing and the gift you're bringing is much less important than being there to celebrate with your loved ones. Cheers!
More on wedding financials
Planning your own big day? Check out our article on the cost of getting engaged or our tips for organising a beautiful wedding on a budget.