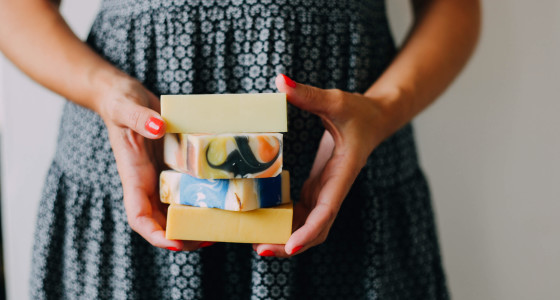 If you have several pensions, consolidating your pensions can be a good way to get on top of your retirement saving.
People now have an average of 11 different jobs in the course of their careers, and it's common to start a new pension at each workplace. This means that you may end up with pensions scattered around with different providers, and it's difficult to get an overall picture of your retirement saving, including how your funds are performing and what fees you're paying.
Consolidating your pensions means bringing them together into a new plan, so you can manage your retirement saving in one place. We'll go through some of the possible benefits, and also mention some things to bear in mind.
Although we hope this information is useful, we can't tell you whether or not you should consolidate your pensions: it's up to you to decide if this is the right decision for you, based on your individual circumstances.
The benefits of combining your pensions
All your money in one place
If you have various pension pots, it can be pretty tricky to keep track of your retirement savings. Consolidating your pensions means that you only need to keep an eye on one pension, and you don't have to deal with stacks of paperwork from several different providers. This can make it easier to estimate the income you can expect to receive from your pension, and to see how your investments are performing.
A pension plan that's easier to manage
Many pension plans are pretty old-fashioned, with providers communicating mainly via post, and offering clunky online portals. If you combine your pensions, you can choose a new plan that can be easily managed online, so that you can log into your account from any device to check your balance, make a contribution or see your projected retirement income. This is another way in which consolidating your pensions can make managing your money easier, and put you back in control of your pension saving.
Better-performing funds
Many people move their pensions because they're looking for a plan that offers a better return on their investment to boost their retirement savings. You may be able to move your pensions to a plan that fits better with your investment outlook and your appetite for risk, for example. When you're considering new pension plans, read pension factsheets fully to see how your money will be invested and how the investments have performed in the past. Remember, though, that returns are never guaranteed, and past performance isn't necessarily indicative of future results.
Lower fees
It can be difficult to monitor the fees you're paying to your pension providers, especially when you've got several different pensions. Many pension providers make their fees look lower than they actually are by sneaking extra charges like contribution fees, inactivity fees and fund fees into the small print. If you combine your pensions into a new plan, you may be able to save money on fees. PensionBee plans charge a single annual management fee, with no hidden costs. Plus, once your pension grows larger than £100,000 your fee will start decreasing. We'll halve the fee on the portion of your savings over this amount.
Things to check before you consolidate your pensions
Exit fees
Some pension schemes - especially those started before 2001 - may charge you an exit charge if you move your money. The fee will usually be a percentage of your pension savings, although if your pension is in a 'with-profits' fund then your exit penalty may come in the form of a Market Value Reduction (MVR). If you're thinking about combining your pensions, check your paperwork or speak to your pension provider about whether you're liable to pay any exit fees.
Even if you're going to pay exit penalties, it may still be a good idea to consolidate your pensions. If your new plan will give you a better rate then it may offset the amount you lose, particularly if you still have a long time until retirement.
Guaranteed benefits
Before you decide to consolidate your pensions you should also consider whether you'll lose any benefits tied to your old pensions.
If you've ever been part of a defined benefit pension scheme (also called a 'final salary' scheme) or if you have pensions with guaranteed annuity rates, then check what will happen to these guarantees if you move your money. If you've got a pension with guaranteed benefits that's worth more than £30,000, you have to take independent financial advice before you move it.
If you're using PensionBee to combine your pensions, we'll tell you if we find that your provider charges an exit fee of more than £10, or if your pension has guarantees.
How to consolidate your pensions
To consolidate your pensions you need to contact your pension providers to get your transfer values, and then ask your providers to transfer the funds into your new pension plan. There's more information about the process on our pension transfer page. If you want to combine your pensions into a PensionBee plan, the more information you can give us about your providers the better as this can really speed your transfer up. Don't worry if you don't have your policy number to hand though – we don't necessarily need it and you can always add it later. Get started here.
Risk warning
As always with investments, your capital is at risk. The value of your investment can go down as well as up, and you may get back less than you invest. This information should not be regarded as financial advice.
Last edited: 02-10-2018