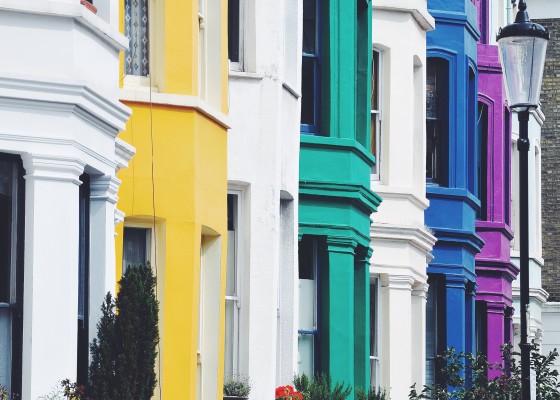 The step-by-step guide to sorting your finances when you move house
1. Calculate the cost of moving
Moving home is expensive. If you're buying rather than renting, the average cost of moving home is now almost £12,000, according to recent research. How does it mount up to this much? Well there's tax to pay in the form of stamp duty as well as hefty estate agent fees (usually a percentage of the property value), and solicitor and surveyor fees. Then there are the costs faced by renters as well as buyers, like bills for storage and removal companies.
You need to factor these numbers into your finances when you're calculating the money you need to save to move. You can also try to cut costs, for example by negotiating a good deal with your estate agent and by renting a self-drive van rather than hiring a removal company. Once the dust has settled, take stock of the impact moving house has had on your finances: if you've had to dip into savings or take out a short-term loan to cover costs, start working out a plan to pay the money back as soon as possible.
2. Cut your bills down to size
Remember to tell the energy suppliers at your old house that you're moving out and take meter readings as you leave. If your account is in credit then tell your supplier and chase them up for a refund, as not all energy companies will return your money automatically. If they're refunding you in the form of a cheque, make sure they've got your new address.
Next, take the opportunity to save money on utility bills at your new home. Rather than automatically going with the previous occupant's providers, shop around for the best tariffs. Regulator Ofgem now insists that energy companies provide Tariff Comparison Rates (TCRs) to make it easier to compare offerings, and there are also comparison websites where you can check your options, including uSwitch. Shop around for a good broadband and landline deal too, and check how much your previous provider will charge you for ending your contract or moving it across to your new property. Plus, don't forget to take out a new home insurance policy, possibly using online comparison sites to find a good deal.
Another big household outgoing is council tax. If you think your new home may be in the wrong council tax band and your bills are too high, then one of the few times you can challenge this is when you first move in. You can find out how to do this on the government's website.
3. Keep an eye on your credit rating
Moving house several times can negatively impact your credit rating. Your credit rating is important because it affects the amount of money you can borrow and the lending rates you have access to. It can even determine whether you're offered a mobile phone contract or given the option of paying insurance in instalments.
Although moving house can harm your rating, there are a few things you can do to limit the impact. Firstly, register to vote at your new address as soon as possible, as being on the electoral roll is something that's checked by credit rating agencies. Also keep an eye on your rating by asking the major agencies – Experian, Equifax and Callcredit – for a report and asking them to correct any mistakes that you find. Also close any old credit card accounts that are still lingering, as if it looks like you have lots of credit available then this can damage your rating too.
4. Make a new budget
Moving house will almost always mean a change in your monthly outgoings. Obvious changes include different rent or mortgage payments and a change to your utilities and council tax bills. Less obvious changes may include the cost of your commute to work, or your shopping bills because you now have a different local supermarket.
This makes moving the perfect occasion to draw up a new household budget. Use a spreadsheet to plot your monthly income and expenditure and see whether there are any opportunities for cutting your expenses. Once all your major outgoings have been taken into account, how much do you have left over for savings, emergencies or luxuries? There are plenty of handy budget planner tools online to help you, including one from the Money Advice Service.
5. Spring clean your finances
While you're at it, why not give all of your finances a bit of a makeover? Go through your direct debits with a fine tooth comb, making sure you're not paying for services that you don't use any more. Call your mobile phone provider and see if you can get them to lower the cost of your contract. Also check that you're not paying unnecessary bank charges and that your savings are in the best possible place. In particular, make the most of your ISA allowance, as this is a tax-free way to save. If you've got credit card debt, you could look into the option of a balance transfer to give you a break from interest payments. If you've got both savings and debts, then it usually makes financial sense to use your savings to pay off your debt.
Finally, take this opportunity to get on top of your pension. Find old pension pots, check the fees you're paying, and consider combining your pots into a single pension plan so that it's easier to manage your money and you can keep your fees low. This process can be a bit complicated, but if you sign up to PensionBee we'll do the hard work for you, by finding your old pensions and combining them into a new online plan.
6. Take stock before spending on your new home
You probably need some new furniture for your shiny new house. Rather than clinging on to cherished pieces from your old place, sell things that don't fit to free up money for the new stuff. You could use eBay or Gumtree to buy and sell, or even try forums like Freecycle where people offer unwanted things for no cost. Second-hand sofas, for example, can be picked up for a song, and if a lovely old sofa is looking a bit shabby you can always invest in new covers or brighten it up with throws and cushions.
Perhaps you also need to decorate your new home, or even begin a major renovation project. Before you get going, make sure you're clear about your post-move financial situation and your new budget. Get more than one quote for each job you need doing and create a detailed budget, with some room for manoeuvre in case unforeseen costs crop up.