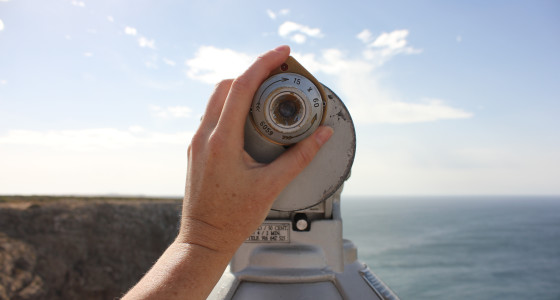 If you've lost track of any old workplace or personal pensions they may not be lost forever. Nowadays it's not unusual to have several pensions during your career and, as such, there are plenty of ways to find a missing pension pot. Simply follow our mini guide and find out how you can get a complete picture of your pension situation so you can better plan for retirement.
Speak to pension providers and former employers
One of the most straightforward ways to locate an old pension is to contact your previous employers, asking for the details of any old workplace pension schemes they had when you worked there. It's usually best to give the HR department a ring, making sure you've got details to hand like your employment dates and your dates of pension scheme membership.
If you've worked for the public sector, you should be able to find information about your pension on the Department for Work and Pensions (DWP) website.
If you've paid directly into a personal pension managed by a pension provider, you'll need to speak to the provider directly. They'll probably ask you for your full name, your National Insurance number and your date of birth before they can give you any details.
To understand how your pensions are performing you should ask your pension provider questions like 'what's the current value of my pension pot?', 'how is my pension being invested?' and 'what fees and management charges am I paying?'.
Depending on the responses you get, you might decide to transfer your old pensions into a one so you'll have just one fee to pay, rather than several smaller ones which could end up costing you more in the long run. You'll also get to see all of your pensions together for the first time, giving you a clear picture of how much money you have and how it's performing.
If any of your pensions are 'defined benefit' you'll need to consider what benefits you'll forfeit if you transfer your pension. Plus, if you have a defined benefit pension worth more than £30,000 you'll be required to seek guidance from an independent financial advisor before you take any action.
Try the Pension Tracing Service
If you can't get hold of your previous employers or you don't know who your previous pension providers were, don't despair. The Pension Tracing Service is a free way of getting help – it searches a database of company and personal pension schemes to find your pension providers' names and contact details.
You need to give them some personal details to get started, which you can do by filling in their form online, phoning them on 0345 6002 537 or writing to this address: The Pension Service 9, Mail Handling Site A, Wolverhampton, WV98 1LU.
Find your old pensions with PensionBee
Most pension providers are old fashioned and have outdated ways of working. If you're locating a pension yourself and want to transfer it to a different pension scheme, you'll usually be asked to write to your old providers, which means several weeks of correspondence. But if you're moving your old pensions to PensionBee, we'll do the hard work for you.
We can help you locate all of your old pensions and transfer them into a simple online plan when you sign up. All we need is a few details to get started such as a pension number or provider name. Your personal BeeKeeper will keep you updated throughout the transfer process and if we find any pensions where your provider charges an exit fee of more than £10, we'll check with you before going ahead with the transfer.