Join the PensionBee team
!
…and help us revolutionise the pensions industry
Who we are
Our team at PensionBee is made up of unique, diverse, and innovative individuals who want to make a real difference in our customers' lives. We're here to shake up a dusty pensions industry, and empower people to take back control of their retirement.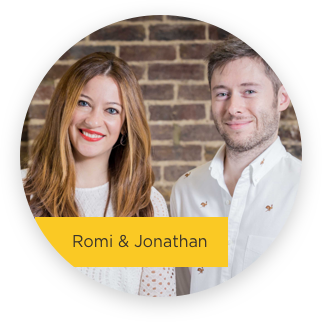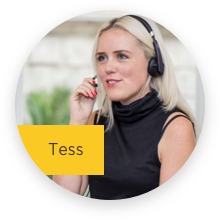 So what's life like here at PensionBee?
Well, we're a fast-paced startup so you can expect to see our team working hard (with plenty of coffee!) as we make a splash in the world of Fintech. We love team collaboration and skill-sharing because we think it's important for everyone to get involved on projects and share their unique perspectives and talents. From our YouTube series to our app to industry events, there's always something exciting going on around here.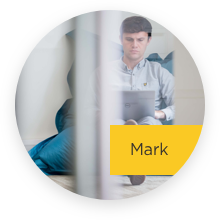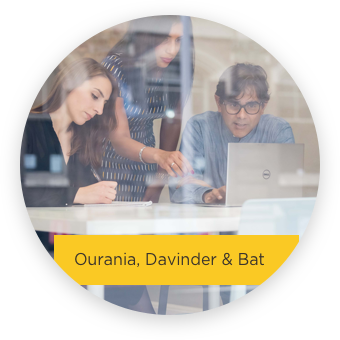 Our customers come first
Above all else, we prioritise our customers and their needs. We want to make pensions simple and easy for everyone. Whether it's in our straightforward, good-value plans or the fact that we don't use confusing jargon, we're always working to change the pensions industry for the better.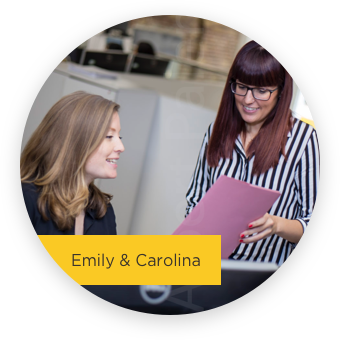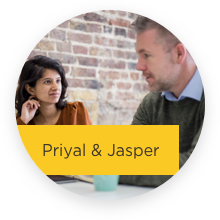 Think you'd be a good fit?
Every person on our team is dedicated to making pensions better for everyone. If this sounds like you, we'd love to hear from you! Keep an eye on this page for new vacancies, or follow us on social media for updates.
Vacancies
We're excited to be hiring a full-time UX Designer to join PensionBee - The UK's online pension provider and a leading fintech company based in London. We've turned quite a few heads since our launch in 2015, and over 200,000 sign ups and 60,000 customers later, we're on the hunt for you.
You will be involved at every stage of the product design process, conducting research, analysing customer insights and translating them into leading business opportunities to drive growth and help the business constantly improve. You'll have the freedom and support to improve our customers' experience using your expertise and initiative to define the best approach to a given task. Your focus will be on providing maximum insight and support for our designers, developers and project managers, drawing on your ability to create user journeys, wireframes and prototypes for design exploration and user testing. You will be conducting research, analysis and testing to identify, document and champion product enhancements. Attention to detail and good organisational skills are a must.
Our ideal candidate will have a background in developing both websites and mobile applications, possess robust analytical skills and be a vocal figure in the conception and development of new and innovative digital products and experiences. They will be able to demonstrate in-depth knowledge of user research techniques and be able to show where they have affected real change, benefit and insight within a product team via their portfolio. It would be advantageous to have a working understanding of UI design, HTML/CSS, and project delivery best practises. We're looking for a proactive, forward-thinking and innovative person able to thrive in a collaborative environment.
Key Skills & Experience:
Preferable 3 years UX experience or more (client side or agency)
Fully versed across current UX best practices
Demonstrable track record in delivering customer-focused products
The initiative and experience to choose the best path to solving a given problem
Plan and conduct usability testing, user interviews, focus groups and workshops
Conduct surveys and guerrilla-style testing
Gather and document insight via our feedback mechanisms and analysis tools
Conduct market research and competitor analysis
Deliver meaningful and fully considered user journeys/product flows to explain and document processes
Develop fully annotated wireframes, and create prototypes where advantageous to test and validate ideas with functional prototyping experience in code a plus
Assess and make improvements to systematic architecture across all new and existing products
Seek out and champion new ways to improve our customers experience
The Candidate should posses:
A genuine passion for UX product design and technology
A strong analytical mind, adept at creative thinking and problem solving
What can we offer you?
Competitive salary, £35,000+ and bonus plus participation in the employee share options scheme
Permanent, full-time, however we may consider part time - please state your preference in your application
Regular company-wide sessions: CEO Session, Show & Tell and Lunch & Learn
Regular socials: Cross-team brunches, Book Club, Pub Quiz, Parties and more!
25 days annual leave (5 extra days for parents and generous Maternity, Paternity & Adoption Leave)
A warm and motivated team working to make a real difference for our customers
Moorgate, London (with the option to work partially remotely)
Start date: Dec 2019 / Jan 2020
Questions?
Please email talent@pensionbee.com (Matt Loft, Head of Design).
We look forward to receiving your CV and cover letter explaining why you'd like to work at PensionBee. Please note we only consider applications with cover letters.
We welcome a wide diversity of candidates and are proud to have recently been awarded Diversity & Inclusion Champion at the Tech Marketing & Innovation Awards 2019.