Join the PensionBee team
!
…and help us revolutionise the pensions industry
Who we are
Our team at PensionBee is made up of unique, diverse, and innovative individuals who want to make a real difference in our customers' lives. We're here to shake up a dusty pensions industry, and empower people to take back control of their retirement.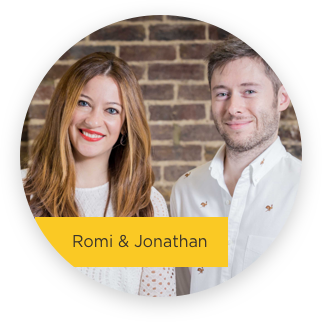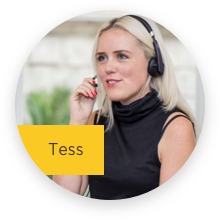 So what's life like here at PensionBee?
Well, we're a fast-paced startup so you can expect to see our team working hard (with plenty of coffee!) as we make a splash in the world of Fintech. We love team collaboration and skill-sharing because we think it's important for everyone to get involved on projects and share their unique perspectives and talents. From our YouTube series to our app to industry events, there's always something exciting going on around here.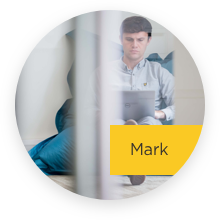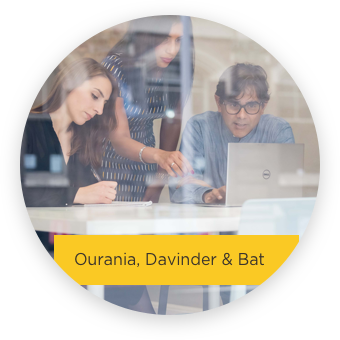 Our customers come first
Above all else, we prioritise our customers and their needs. We want to make pensions simple and easy for everyone. Whether it's in our straightforward, good-value plans or the fact that we don't use confusing jargon, we're always working to change the pensions industry for the better.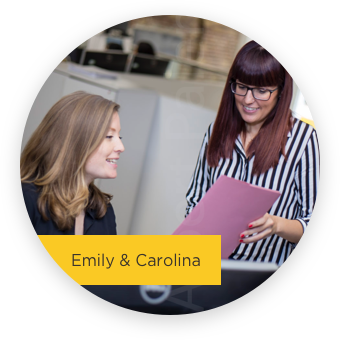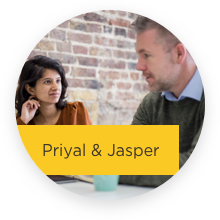 Think you'd be a good fit?
Every person on our team is dedicated to making pensions better for everyone. If this sounds like you, we'd love to hear from you! Keep an eye on this page for new vacancies, or follow us on social media for updates.
Vacancies
Help us in making pensions simple and engaging.
Freelance, 2 days p/week
London Bridge, London
Start date: February 2019
About us
For far too long, pensions have been difficult to understand, resulting in us not saving enough for retirement. Our mission is fix things - by making pensions simple and engaging. We do this by helping customers combine their pensions into one online plan. And once they've joined us, we help them to manage, contribute and withdraw money from any device they like (including our mobile app).
We've been doing this since 2015, and in that time we've built the UK's fastest growing and most loved pension brand. From a clear and simple transfer journey, to a beautiful app, easy top-ups, and stress-free withdrawals, we're building a pension service that's fit for today, and for tomorrow.
We're also on a crusade to challenge and change bad practices in the pensions industry, including excessive transfer times, unthinkable exit fees, complicated paperwork, difficult jargon and generally outdated processes. This means speaking up when things are unfair.
We're London-based (Borough Market / Southbank) and backed by some of the world's biggest money managers. State Street is one of our biggest external shareholders since December 2018.
Do you want to join a brilliant team of motivated and socially conscious people, excited about building a company that's shaking up the traditional pensions industry? Then we need you!
The role
Within our marketing and product team, we're looking for a Freelance Product Copywriter to join us in our London office for two days a week, where you'll be helping us build the UK's best pension product.
Often less is more when it comes to explaining our product. You will be responsible for crafting messaging that explains our products and brand story in a clear and engaging way, in line with our tone of voice and style.
A key element of your job will be to assist our Product Manager and Designer on UX copy, shaping everything from the sign-up journey to the introduction of new pension plans.
In this role you will be supporting the team to develop product positioning and messaging to differentiate our products in the market. You will be required to develop a deep understanding of our customer needs and wants.
Reporting to our Head of Brand and Communications, you'll work closely with our team of experts including SEO, Product Design, and Product Management professionals.
What we're looking for
Experience of writing product content or technical writing
Strong communication skills and exceptional attention to detail
Ability to explain complex products and ideas clearly and precisely
Experience developing product positioning and messaging to convey value and differentiate our products in the market
A track record of creating unique and engaging product copy that is consistent with our brand, tone of voice and style
Ability to work in a fast-paced, start-up environment
Availablity to join the team in a freelance capacity, based in our London office two days per week
January 2019 start date
Is this for you?
This role would ideally suit someone who has proven experience writing technical or product copy. A background in financial services would be beneficial, however this is not essential. We welcome a wide diversity of candidates. The right drive is often more important than the relevant experience or degrees.
So, if you have an interest in fintech and would love to shape our brand and product with your wise words, you should get in touch with us.
Financials
The role of Freelance Product Copywriter pays £200-£250 per day (depending on experience).
Questions?
Please email Jasper Martens, our Chief Marketing Officer at jasper@pensionbee.com
Great team, exciting high-growth fintech startup
£21,000 base salary with average bonus p/a of £3,500 dependent on performance + equity in the company
London Bridge, London
Start date: February 2019
About us
PensionBee is an exciting, young company located near Borough Market (which if you don't know it, does the best lunch in London). We are an online pension manager, helping our customers manage their money through our very accessible and user friendly web app. We offer pension plans which are managed by the world's biggest investment managers. Our customers combine their various pension pots from different periods of employment into one of our plans.
Our customers love us because we empower them to take control of their financial futures. We do this by thinking from the perspective of the employees of today, and building our product around what they need and respond to. This involves doing away with the jargon, high fees and hefty paperwork associated with old fashioned providers, who currently dominate the market. We replace these with a friendly, high tech service that makes pensions easy and pleasant (some even say fun) to manage.
Do you want to join a brilliant team of motivated and socially conscious people, who are really very excited about building a company that has potential to really shake up the traditional pension industry? Then we need you!
The role
PensionBee is looking to add to our Customer Success Team (or as we call them internally, BeeKeepers & Nectar Collectors!) to administer new customers seeking to find their pensions.
The two roles we're hiring for give you an exciting opportunity to become involved in the most important area of our business, showing love to our customers, whether by interacting with them directly, or handling the important administrative tasks involved in transferring our customers pensions.
Our Customer Success Team guide our customers through the process of combining their pensions and bringing them online. This includes finding old pensions, building our database, nurturing customers, solving problems caused by providers (there are many), and enjoying the reward of helping our customers take control!
The key skills required are:
Attention to detail
Strong work ethic and a team-oriented spirit
Good reasoning skills
Excellent written and verbal communication skills
A confident, personable, client-facing attitude
Prior knowledge of the pension market is advantageous, but not required
As we are a small team, you can become involved in a variety of work outside your main role. These will be valuable learning experiences that will help you grow with the company. The Customer Success Team roles follow a two-year programme throughout which we hope to prepare you for the next step of your career!
The Customer Success Team is very well placed to gather key insights into how our customers are responding to our product and marketing, and how our operations can be improved. These insights are fed back to the team and help us develop our business.
You will have the opportunity to be involved in all aspects of our business and the role presents a unique opportunity to learn about marketing, product development, strategy and technology. For you this is a chance to make real impact as a valuable member of our team, as we continue our journey to disrupt the traditional pensions industry.
Questions?
Please email Emily Tribe at emily@pensionbee.com. We look forward to receiving your CV and cover letter explaining your motiviation for wanting to work at PensionBee. Please note that we will only consider applications with cover letters.
We are an equal opportunity employer and value diversity at our company.