Join the PensionBee team
!
…and help us revolutionise the pensions industry
Who we are
Our team at PensionBee is made up of unique, diverse, and innovative individuals who want to make a real difference in our customers' lives. We're here to shake up a dusty pensions industry, and empower people to take back control of their retirement.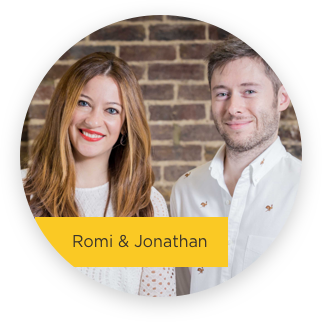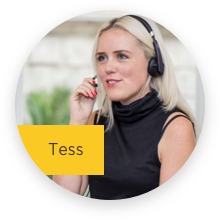 So what's life like here at PensionBee?
Well, we're a fast-paced startup so you can expect to see our team working hard (with plenty of coffee!) as we make a splash in the world of Fintech. We love team collaboration and skill-sharing because we think it's important for everyone to get involved on projects and share their unique perspectives and talents. From our YouTube series to our app to industry events, there's always something exciting going on around here.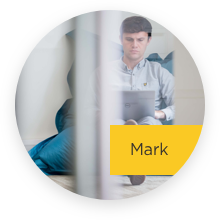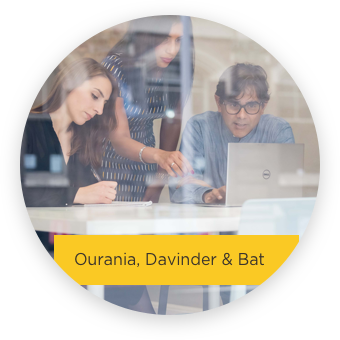 Our customers come first
Above all else, we prioritise our customers and their needs. We want to make pensions simple and easy for everyone. Whether it's in our straightforward, good-value plans or the fact that we don't use confusing jargon, we're always working to change the pensions industry for the better.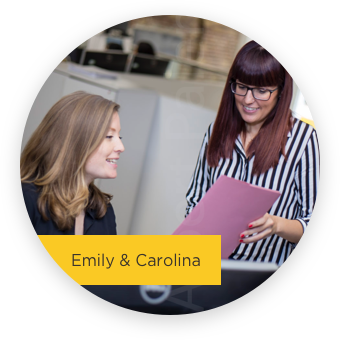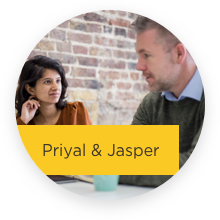 Think you'd be a good fit?
Every person on our team is dedicated to making pensions better for everyone. If this sounds like you, we'd love to hear from you! Keep an eye on this page for new vacancies, or follow us on social media for updates.
Vacancies
This is a great search marketing opportunity to join PensionBee - the fastest growing brand in the pensions industry! We've turned quite a few heads since our launch in 2015, and over 200,000 sign ups and 60,000 customers later, we're on the hunt for an experienced SEO Manager.
Your role will be to convince more people to take control of their pension, by applying all your knowledge and experience of search engine optimisation. You will be joining an in-house team comprising of content specialists, web developers, graphic designers and performance marketers, who are responsible for the full end-to-end customer experience and growth of PensionBee (both web and native app).
As a technically strong and creative SEO professional, you will be responsible for maintaining and further enhancing the strong organic rankings of PensionBee. You will possess excellent technical and on-page SEO knowledge, and will be comfortable working closely with our team of developers. You will manage the entire end-to-end SEO programme, and will be required to drive the strategy across technical, on-page and off-page SEO.
You will have access to all of the leading monitoring and analysis tools, as well as fit-for-purpose budgets to effectively execute the strategy which you establish and execute.
Key Skills & Experience:
Minimum of 3 years SEO experience (client side or agency)
Fully versed across technical, on-page and off-page SEO best practices
Demonstrable track record of a successful SEO background
Capable of performing both on-site and off-site analysis to drive growth
Experienced in Google Analytics, Search Console, SEMRush (or similar)
Strong reporting skills (excel)
Preferable - experience with app store optimisation
Preferable - experience with conversion rate optimisation or a desire to develop in that area
The Candidate:
Genuine passion for SEO and digital marketing
Strong analytical mind, with no compromise on creativity
Operates out of our head offices in the City (Moorgate) but option to work partially remotely
Technically strong - we expect you to understand/read html and make small changes to our site without the help of a developer
About us
For far too long, pensions have been difficult to understand. PensionBee is on a mission is to fix things – by making pensions simple and engaging. We do this by helping customers move into a modern, mobile pension with PensionBee. Since starting out in 2015, we've built the UK's fastest growing and most loved pension brand. From a clear and simple transfer journey, to human support when only a human will do, we're forever fighting for our customers!
What can we offer you?
A warm and motivated team working to make a real difference for our customers, by revolutionising the dusty world of pensions!
35k-45k salary + bonus and option to own shares in the company
A new office based in Moorgate, London, however we are flexible with working days and remote working
Regular socials including cross-team brunches, our Book Club, pub quizzes, parties and more!
Questions?
Please email talent@pensionbee.com (Jasper Martens, Chief Marketing Officer)
We look forward to receiving your CV and cover letter explaining why you'd like to work at PensionBee. Please note we only consider applications with cover letters.