Join the PensionBee team
!
...and help us
revolutionise

the pensions industry
Who we are
Our team at PensionBee is made up of unique, passionate and creative individuals who want to make a real difference in our customers' lives. We believe our diversity is one of our biggest strengths and we welcome people from all walks of life, wishing to help us shake up a dusty pensions industry.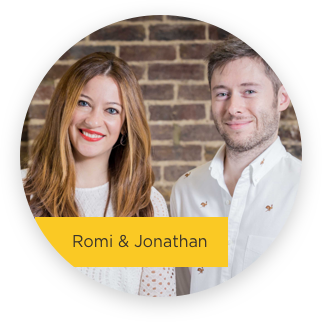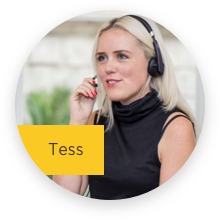 So what's life like here at PensionBee?
Well, we're a fast-paced startup so you can expect to see our team working hard (with plenty of coffee!) as we make a splash in the world of Fintech. We love team collaboration and skill-sharing because we think it's important for everyone to get involved on projects and share their unique perspectives and talents. From our YouTube series to our app to industry events, there's always something exciting going on around here.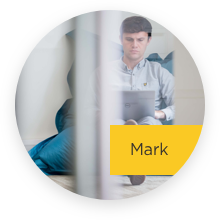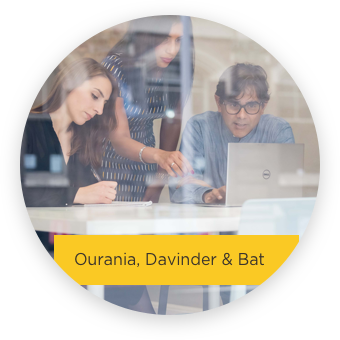 Our customers come first
Above all else, we prioritise our customers and their needs. We want to make pensions simple and easy for everyone. Whether it's in our straightforward, good-value plans or the fact that we don't use confusing jargon, we're always working to change the pensions industry for the better.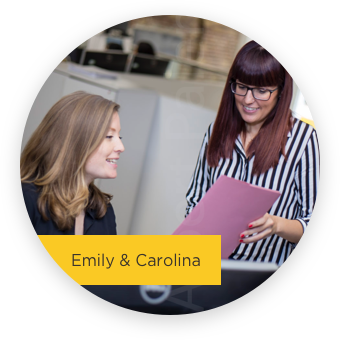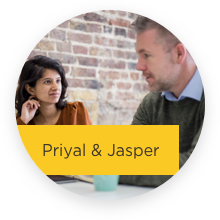 Think you'd be a good fit?
Every person on our team is dedicated to making pensions better for everyone. If this sounds like you, we'd love to hear from you! Keep an eye on this page for new vacancies, or follow us on social media for updates.
Vacancies
PensionBee is seeking to recruit an Independent Non-Executive Director to its Board.
About PensionBee
PensionBee is the UK's leading online provider for retirement savings with over 100,000 Active Customers and over £1 billion of Assets under Administration. We are a direct-to-consumer business delivering a leading customer proposition that suits all pension owners in the defined contribution pensions market, catering for the vast majority of people who have historically struggled to understand, prepare for and manage their retirement confidently. We seek to make our customers 'Pension Confident' by giving them complete control and clarity over their retirement savings. We help our customers to combine their pensions into one new online plan where they can contribute, forecast outcomes, invest effectively and withdraw their pensions (from the age of 55), all from the palm of their hand. All our pension plans are managed by some of the world's biggest money managers and are protected by the Financial Services Compensation Scheme. We believe in offering good value pension plans, based on low investment costs and professionally managed, diversified investment portfolios. Our success is driven by our absolute commitment to our customers, together with our product leadership (ease-of-use, full-transparency on fees and jargon-free communication), exceptional customer service, industry-leading technology and world-class investing solutions. PensionBee has become the UK's most loved pension provider with a consistent customer retention rate in excess of 95% and an Excellent Trustpilot score.
About the PensionBee Board of Directors
The PensionBee Board of Directors provides oversight of the company and is committed to the highest standards of governance. The Board of Directors seeks to maintain the right balance of skills, experience and diversity.
Existing directors
The board currently consists of the following directors:
Mark Wood (Chairman of the Board, Chair of the Nominations Committee)
Michelle Cracknell (Chair of the Audit & Risk Committee)
Joe Suddaby (Chair of the Investment Committee)
Romi Savova (CEO)
Jonathan Lister Parsons (CTO)
The Role
PensionBee is seeking an Independent Non-Executive Director to join the Board of Directors. The Independent Non-Executive Director would be expected to attend all board meetings and all meetings of the sub-committees. Overall, we expect to have 17 - 20 meetings per year, translating to 1-2 meetings per month.
Physical attendance is generally not required and board meetings will have virtual attendance capabilities.
Experience
We are seeking a seasoned Independent Non-Executive Director, who has ideally had 10 years or more of board experience. The ideal candidate's experience would include regulated financial services experience.
Of equal importance to PensionBee is the appropriate cultural fit and the belief in the company's mission of making pensions simple so that everyone can look forward to a happy retirement.
Compensation
Market standard and based on experience.
Questions?
Please email talent@pensionbee.com
Full-time - Moorgate, London / Remote
£35,000-£45,000, annual bonus and share options
Start Date: October 2020
For far too long, pensions have been difficult to understand. PensionBee is on a mission to fix things – by making pensions simple and engaging. We do this by helping customers move into a modern, mobile pension with PensionBee. Since starting out in 2015, we've built the UK's fastest growing and most loved pension brand. From a clear and simple transfer journey, to human support when only a human will do, we're forever fighting for our customers!
PensionBee has an opportunity for a mid-level software developer to join our 12-strong technical team, crafting solutions serving both the business and customers. Our technical stack is split – our customer-facing products, including our mobile app, focus on full-stack JavaScript (including React Native on mobile), and our business-facing products are built on the Salesforce platform. This role is an opportunity to exercise the skills you love whilst building your responsibility and influence in a small and connected company. We run multidisciplinary teams using Agile development practices, and offer developers the opportunity to experience a wide range of projects.
Key role responsibilities
Working across multiple projects in a variety of technologies, to deliver value for our customers and the business
Reviewing the work of other developers as part of our quality control process, and spreading best practices within the team
The candidate
The key attributes and experience we are looking for are as follows:
Love for the quality of your work and attention to detail
Enjoys working in a multidisciplinary team, collaborating with designers, other developers and business analysts on projects
3-4 years experience in technologies relevant to modern web development (see below for examples)
Confidence with best practices, patterns and techniques in software development, but also a love of learning and personal development
Clear written and spoken English
Here is a sample of some of the technologies we use. It is useful to have some experience or interest in these, but as all technologists are continually growing and learning, we are more interested in your qualities than your specific experience:
Node.js
React Native
HTML / CSS / JavaScript
Salesforce / Apex
SQL and no-SQL databases (Postgres / MongoDB)
PaaS / IaaS e.g. Heroku / AWS
The Role
Competitive salary, £35,000-45,000 (depending on experience) + bonus and option to own shares in the company
Permanent. Full-time, however we will consider part time - please state your preference in your application. No freelancers
25 days annual leave, 5 extra days for parents of children under 18 and generous Maternity, Paternity & Adoption Leave
Perkbox, UK Healthcare Cash Plan and Income Protection Insurance
Regular company-wide sessions: CEO Session, Show & Tell and Lunch & Learn
Regular socials: Cross-team brunches, Book Club, Pub Quiz, Parties and more!
A warm and motivated team working to make a real difference for our customers
Working remotely and/or from our office in Moorgate, London
Start date: October 2020
We welcome all candidates and are proud to have been awarded Employer of the Year at the Financial Adviser Diversity in Finance Awards 2020. We believe the right drive is often more important than the full amount of relevant experience or degrees, so if you have an interest in the role and are passionate about what we do, get in touch.
We want everyone to be able to access the same opportunity, and some people might need extra support to have this access. If there's an adjustment we can make that would help you perform to the best of your ability during the application process, like using a computer during a task instead of writing by hand, or booking in time for a longer interview, please let us know.
Questions?
Please email talent@pensionbee.com (Jonathan Lister Parsons, CTO).
We look forward to receiving your CV and cover letter explaining why you'd like to work at PensionBee. Please note we only consider applications with cover letters.