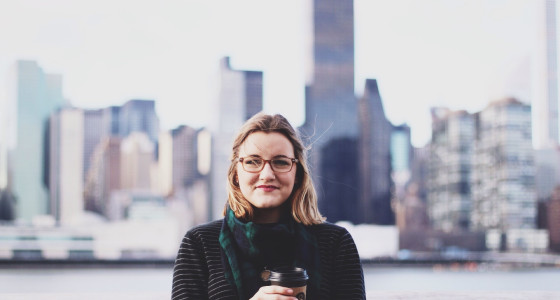 We all want to get on top of our finances and the older we get, the better we get at understanding our money. By the time you hit your 30s, you should have reached financial independence. This means that you're in charge of your own money. You're not getting bailed out by Mum and Dad any more, and you've got better awareness and knowledge of exactly what your personal finances are like - and what you want them to look like.
So exactly how should your finances look by the time you reach your late 30s? Here's what you should be aiming for.
You've saved a bigger retirement pot
You probably already know that it's important to save regularly. But did you know that your retirement savings should amount to roughly twice your annual salary by the time you reach 35?
Your 30s are a great time to start thinking about your retirement. Start saving early and you're much more likely to have enough in your pension pot to retire comfortably.
If your savings don't quite add up to twice your annual salary, don't worry. There's still time to catch up. Consider making larger contributions each month, or top up more often in between your monthly contributions.
You've set up a decent emergency fund
Alongside saving for your retirement, you should also be saving into an emergency fund. Disasters and unexpected bills happen to everyone. Emergency funds help you to prepare for those moments.
Keep on top of saving by setting up different funds for different purposes
It's a lot easier than you think to set up an emergency fund, and even saving a little each month can go a long way towards an emergency.
Remember, part of being financially independent means keeping on top of saving, with multiple funds for different purposes. Having separate funds for retirement, emergencies, and other goals means you're less likely to use each fund for anything other than its purpose.
You've made a few investments
By your late 30s, you may have some investments on the go, to help make the most of your money in the long-term.
Just like with your pension, investing early can give your money the chance to grow over time. You could use this money in retirement or spend it on a wedding, holiday, or your kids.
In your late 30s, you should already have set up a solid pension and an emergency fund. This puts you in a great position to consider investments. You should do plenty of research before investing so that you know you're setting up a fund that aligns with your investment goals.
You've got a will
Setting up your will is an important task for anyone over 18 so by the time you're in your late 30s, you should definitely have a will!
Writing your will is usually quite simple and it makes sure that your money, property, and belongings go where you want after you die.
You should update your will after any major life changes, like having kids or buying a house. So if it's been a while since you looked over your will, now's a great time to make any changes.
You've paid off your debts
Starting with high-interest debt, you should have paid off most of your credit cards and any student loans by your late 30s.
Paying off your debt helps to improve your credit score for big purchases like a home or a wedding. Plus, it helps you to regain control of your money so you can focus on other things.
If debt is something you struggle with, there are plenty of online resources available to help you put together a plan. No matter how old you are, it's always possible to be debt-free; some people have even paid off £50,000 in a year!
You know your finance goals and priorities
Ultimately, you'll have enough experience by your late 30s to know exactly what your financial goals and priorities are. From savings and retirement goals to how you spend your money, you'll be familiar enough with your money to know what you need from it.
By your late 30s, you'll know what your priorities are
By your late 30s, you'll know what your priorities are. Are you saving for a house (or a holiday home) or do you mostly save for your kids and their future? How do you want to spend your retirement? Are you going to be travelling a lot or do you need to prepare to put down roots?
When you know how you want to use your money, you can move forward with an action plan that ensures you get the most out of your finances.
It's always a good time to take control of your money and gain financial independence, no matter how old you are.
Have you achieved any of these money goals? Let us know in the comments below.
Risk warning This information is for educational and informational purposes only and should not be construed as financial advice.