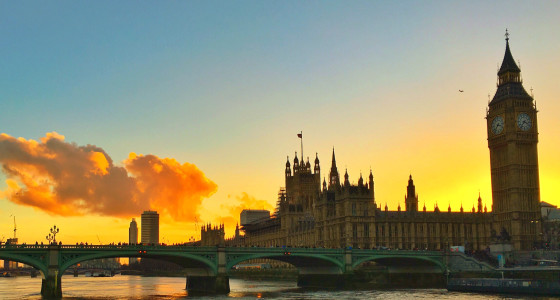 Today we saw a political earthquake that's still reverberating. Nobody quite knows what this hung parliament means for the country, but we've taken our best shot, looked at possible scenarios, and unearthed some possibilities for your pension…
A triple lock shock?
The current triple lock guarantees to increase the state pension every year by either inflation, average earnings or a minimum of 2.5% - whichever is the highest. Under plans outlined in their manifesto, the Conservatives indicated this deal would end in 2020, with a new 'double lock' replacing it. In contrast, a double lock would only rise in line with earnings or inflation with no promise of a minimum 2.5% rise.
Conservatives will replace the Pensions Triple Lock with a new Double Lock in 2020 #ToryManifesto https://t.co/4zu41YcSJD

— LBC (@LBC) May 18, 2017
Ahead of the election this move proved contentious, especially amongst pensioners…
out of Europe, great.
But British pensioners pay the bill.
REMOVE the triple lock.
REMOVE the winter fuel payment#conservatives #brexit

— Mr. Knownowt. (@Gorwelian) May 21, 2017
As an OAP my tax won't rise but I'll pay through my nose @ 25%VAT & no triple lock pension. Wish I were a 1%er.

— Harry Virco (@Virco0) May 11, 2017
So there is a chance we could see a Tory U-turn if they opt to battle on with a minority government as their double lock decision could have cost them in the polls. If they cosy up with the DUP, expect fierce debate as they hash out a deal, as keeping the triple lock is a key concern of this party.
DUP opposes meanstesting Winter Fuel Payment and scrapping triple lock. It supports raising personal tax allowance and minimum wage

— Paul Lewis (@paullewismoney) June 9, 2017
If we see anything other than a Conservative-led government, then the survival of the triple lock is highly likely - Labour, the SNP and the Lib Dems all want the measure to remain.
State pension age uncertainty
Prior to the election, plans were being hatched to adjust the state pension age, with the two major parties taking opposing views about best the way to do this. Both pledged to raise the state pension age to 66 by the end of 2020. However, unlike the Tories, Corbyn & Co. categorically rejected any further rises.
Interesting-Labour want to stop State Pension age rise at 66. Will do another review to consider flexible age. Cd help poorest/long serving

— Ros Altmann (@rosaltmann) May 16, 2017
Had they won a majority it was expected that the Tories would press ahead with reforms, but it's likely that they'll now be trickier to enact so speedily. The snap election left areas of the finance bill and pension policy in limbo, so don't expect any big changes here until we see more certainty.
Smaller reform struggles
Elsewhere, much of the pensions industry is now sceptic about reforms to pension tax relief. Speaking on the election result, former Pensions Minister Steve Webb, said:
"A minority government will struggle to pass any major reforming legislation which creates gainers and losers. Reforming the funding of social care will almost certainly be kicked into the long grass as will any big shake-up of pension tax relief. The most we are likely to see is further tinkering as the Government looks to fill its budget shortfall with further salami slicing of pension tax relief for higher earners."
A clampdown on pension scammers has now been pushed back as well many of the Conservatives' pledges around private pensions. Essentially all pension policy remains up in the air, but we'll do our best to dig through the chaos in the coming weeks.
What do you think this hung parliament means for your pension? Take our poll and tell us in the comments section.