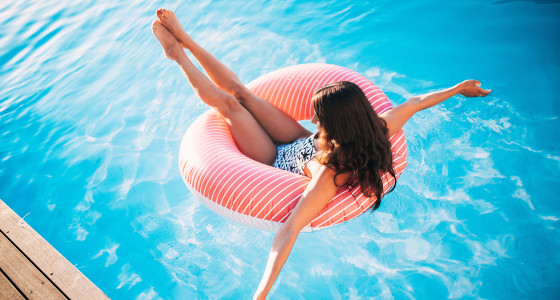 You've booked a bargain on your next holiday and you're counting down the days! But how can you make sure you're still saving money when you're out the country? It's always a good idea to be mindful of your spending when you're abroad, but nobody wants to feel like they're being held back while on holiday.
Luckily, our top money-saving travel hacks will help you get the most out of your holiday without straining your wallet.
Don't pay fees for taking out money
The recent rise of alternative banking means you now have more options than ever when spending abroad. Apps like Revolut come with their own card which you can use to withdraw cash or spend with contactless in many currencies around the world.
Best of all, these apps automatically convert to the local currency using the precise exchange rate at point of purchase. This not only avoids international spending fees, it also means you pay the most accurate exchange rate available. Plus, you don't need to bother with any trips to the exchange bureau!
Travel like a local
Public transport abroad can sometimes be confusing but a little bit of research before your flight can go a long way to saving you money.
Travel like a local whilst saving money
Search online for guidance on how public transport works in your destination. You'll normally be able to find out what sort of transport is available, such as bus and subway services, as well as ticket prices.
Go for a multi-day travel pass or a local contact card to get an authentic experience on public transport and to save yourself a bundle! There's no better way to get the feel of a place than by travelling like a local.
Get on your bike
But what if the thought of sitting on a bus or a train while you're on holiday fills you with dread? Get some fresh air and see the sights on a bike instead.
Biking is a cheap way to travel around many locations, whether you're exploring a city or going off-road. Depending on how far afield you're going, you could bring along your own bike or rent one.
Plus, if you're travelling with your family, you might be able to get discounts on bike hire. Biking is a great way to see some hidden treasures and get more out of your holiday than you would normally.
Eat like a local
Restaurants abroad can offer a convenient and authentic insight into local cuisine but depending on where you're based, they can also be pricey.
Instead of forking out every night, try cooking your own meals for some of your trip. This does mean getting self-catering accommodation, like a villa, hostel, or Airbnb, so be sure to find a place that suits the type of holiday you want! Airbnb can make for a more authentic and unique holiday - plus kitchen facilities mean you can try your hand at local dishes for a fraction of the cost at a restaurant.
You could also save money by eating street food, which is frequently cheaper and more exciting than restaurant offerings. Or upgrade your holiday dining with VizEat, an app that connects you to locals around the world so you can eat dinner together, attend a cooking class, and more.
Get your money at Happy Hour
If you want to get your cash before you jet off, you might be interested in checking out Travelex. This online currency website offers good exchange rates - but best of all, they regularly do flash sales!
Sign up for Travelex's Happy Hour alerts and you could get your foreign currency at some of the lowest rates around. Bargain!
Compare car hire prices
If you're planning a real adventure, you might be interested in hiring a car during your holiday. Cars can sometimes be the only way to get around a foreign country, especially when navigating terrain that's not quite bike-friendly, or when you've got a family to transport.
But car hire can cost a pretty penny, so be sure to do some prep in order to bag yourself a great deal. Compare prices with a site like Holiday Autos to be sure you're getting the best deal.
Go all inclusive
Of course, one of the best ways to save money while you're on holiday is by going all inclusive. Package deals usually mean you won't need to pay extra for accommodation, food, activities, or excursions. You might even be able to get discounts on vehicle or bike hire!
All inclusive holidays are great for families
All inclusive holidays are great for families and people who prefer to spend their vacations by the beach. Use holiday comparison sites like Travel Supermarket, Holiday Hypermarket, or icelolly.com to find yourself the best option for your budget.
Your holiday should be a time of relaxation and escape. These travel hacks will help you to save money so you can spend less time worrying about your wallet and more time having fun.
Do you have any other great travel hacks that save you some cash while you're abroad? Let us know in the comments.