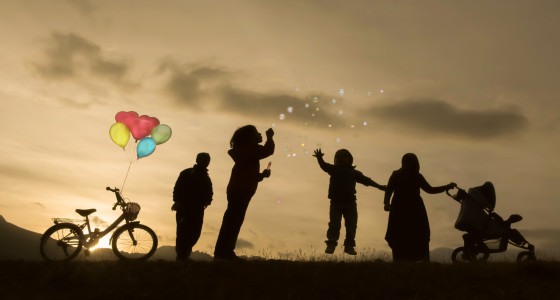 With the school year coming to an end and the summer holidays edging closer, you're probably starting to panic about how you're going to keep the kids entertained.
Coming up with ideas is tricky, as is factoring in the costs, with one study pricing the summer break at a staggering £600.
It now costs £600 to entertain the kids over summer – how to bring that down http://t.co/J67aakFLeb pic.twitter.com/dozwRQcii7

— Mirror Money Saving (@MirrorMoney) July 13, 2015
Figuring it all out can feel impossible. However, you might be surprised at what you can do without breaking the bank. Here's some ideas that ought to keep the kids and your finances happy…
Find the best theme park deals
Theme parks offer a surefire way to entertain children of all ages, with Legoland, Thorpe Park and Alton Towers ranking amongst the most popular attractions in the UK.
This popularity comes at price but there are ways you can cut costs, with Clubcard points, special offers and pre-purchased tickets amongst the smart ways you can save.
Where?
Participating parks stretch from Alton Towers in the north to Legoland Windsor in the south, and range from nature parks like Longleat to historical attractions like Warwick Castle.
How much?
MoneySuperExpert has gone to the trouble of collecting all these offers for you, with some of them knocking as much as 75% off the cost of a ticket. Sometimes, simply buying tickets online can mean a hefty saving.
Visit an open farm
Open farms can be both educational and fun - especially for kiddies growing up in the city - with tractor rides and petting zoos amongst the activities on offer.
Plenty of open farms have helpful websites so you can discover exactly what's going on, so be sure to double-check these first and plan your trip accordingly.
Where?
As you'd expect, the bulk of open farms are found in more rural settings, but that's not to say they can't be found in major cities. The London boroughs of Vauxhall and Hackney have their own open farms, as do big northern cities like Liverpool and Leeds. Have a look online to see what's around your local area.
How much?
Some farms are free to visit (although donations are usually encouraged) while others charge an entry price, which is usually under £10 per person.
Go fruit and veg picking
Fruit picking is a great way to spend a day and it can get your kids eating healthier for less, with July and August the perfect time to pick strawberries, raspberries, blackberries, beans and peas.
Once picked, all your newfound fruit and veg can be the foundation for all kinds of dishes - cue another activity to keep the little ones occupied!
Where?
There are participating farms all over the UK. You can find the ones closest to you by searching on the Pick-Your-Own Farms website.
How much?
Entry is usually free, and then you pay for the fruit you've picked based on weight.
Dust off their PE kit
There's a number of sporty summer activities designed especially for kids, including free football coaching, free tennis coaching and park runs parents can join.
Designed as introductions for children of all ages and ability, they could kickstart a sporty obsession that remains long past the summer.
Where?
The FA Skills, Tennis For Free and Parkrun initiatives are accessible throughout the UK. Check out their dedicated websites for more details.
How much
In the case of the initiatives mentioned, totally free!
See what's on at the cinema
Let's face it. This is Britain and everything we've suggested so far is reliant on the sun, so it's probably wise to start looking at ideas where drizzle and downpours aren't an issue.
Something that's sheltered and cost-effective can be a trip to the cinema, as a number of big chains offer kid-friendly deals over the course of the summer.
Whilst we're on the subject of #cinema, check out the kids club movies at Odeon. £2.50 a ticket for ANYONE. Films like Lego Batman.

— thriftychap (@thriftychap) July 11, 2017
Where?
Check out your local Odeon Kids Scheme, Vue Cinemas Mini Mornings, and Cineworld's Movies for Juniors.
How much?
Odeon Kids Scheme tickets are £2.50 for both adults and kids, and tickets for Vue's Mini Mornings start at £2.49. Cineworld's Movies for Juniors tickets start at £2.
Catch a cut-price musical
If you live in London or you're visiting the capital during the holidays, kids go free to a line-up of big theatre shows in August. Shows with tickets still available include Paw Patrol, Horrible Histories, The Jungle Book and Wicked.
Where?
Several London theatres are taking part, including some West End venues.
How much?
If you buy one full-price adult then you can get a free child's ticket for an under-16 and you can also add two additional children at half price. Adult prices vary according to the show and the seats you choose, but for some shows you can snap up tickets for under £20 each.
Take a trip to a museum or two
There's a collection of kid-friendly museums across the UK, right from the National Football Museum in Manchester to the Brighton Toy Museum. The capital has an abundance of excellent attractions that can fill up a good few days, including the Science Museum, the National History Museum and the V&A.
Where
Free museums can be found across the country, particularly in big cities. Check out the Visit Britain website for some ideas.
How much?
Free, or generally no more than £10 a ticket. Money Saving Expert's free museum listings are a great resource if you're on a particularly tight budget.
How are you planning to keep the kids occupied this summer? Did we miss out any cut-price ideas? Let us know in the comments section!