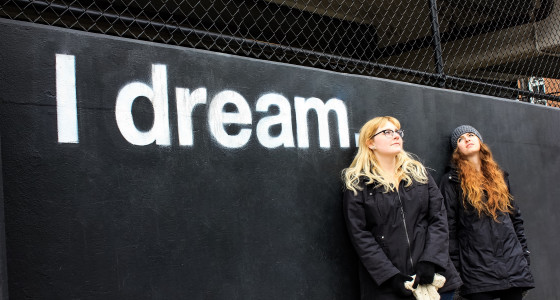 If you've decided that 2017 is the year to make a career change, here are 10 steps to landing your dream job.
1. Decide what your dream job is
Deciding what your dream job actually is can be the most difficult part of the process. It may be worth getting your partner or a close friend to help you work through what's important to you.
Get a big sheet of paper and start writing things down, with your friend prompting you and asking you questions. Give some thought to those cheesy questions like 'where do you want to be in five years' time?'
Think about the kind of workplace you want to be in, and the kind of people you want as your colleagues, as well as the work you want to do. Think about where your strengths lie, the kind of work-life balance you want, and how much money you need (or want) to earn.
2. Speak to people who do it
Once you're clear on the kind of job you want, seek out some people who work in the industry and have some first-hand experience to share. If you don't know anybody already, try making connections over social media, or finding out if your school or university has a system for making alumni connections.
Start talking about your new career path with your friends, and you may find that all kinds of avenues start opening up, and that several people offer to introduce you to their friends with relevant experience.
Once you've got some phone numbers and email addresses, don't be afraid to follow them up. Most people are happy to chat about their career over a coffee, and this will give you an invaluable insight into what it's actually like working in this profession.
3. Sign up for job alerts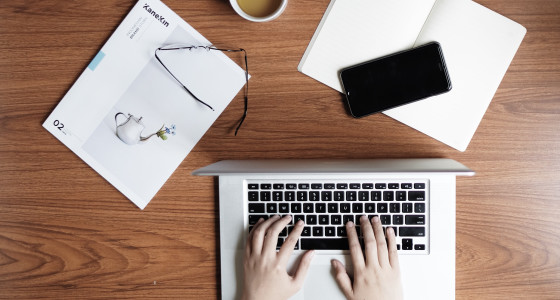 Setting up job alerts for relevant searches means that dream jobs land in your inbox, and you don't need to spend lots of time scouring the internet. Even if you're not ready to apply yet, this can be a good way of keeping an eye on what's out there and becoming familiar with the kinds of roles and salaries that are being offered.
Besides the well-known major job sites like Guardian Jobs, Reed, Indeed and LinkedIn, there are sites that focus on more alternative career options like Escape the City, which specialises in entrepreneurial and social impact organisations and exciting jobs abroad.
It's worth checking out industry-specific job sites too, and taking a look at boards that focus on opportunities in your local area.
4. Look at the gaps
When these roles are coming through, look at the requirements carefully, and think about how they match up with your skills and experience. Focus on what's missing: what's lacking when you look at your CV? What are the differences between you and an ideal candidate?
Again, it may also be useful to speak to someone in the industry if possible, talking them through your experience so far and asking them which areas of your CV you need to beef up.
5. Start filling the gaps
Once you've identified the gaps, it's time to start filling them. This may involve doing unpaid work during your time off, shadowing someone, or even studying. Make sure you keep your goal in mind all the time.
6. Stay in the day job (for now)
While you're getting your dream job lined up, it's likely that you'll have to stay in your current role, so that you're not fretting about paying the bills. If you leave your job without another job to go to, you may panic and accept something that's far from your dream role.
Set yourself a timeline and clear goals
Make sure that you structure your time outside work carefully, making space for networking, building up relevant experience, and checking out opportunities. This can be difficult if your job is wearing you down: also leave time for resting and socialising so that you don't burn out.
It may help to set yourself a timeline and clear goals, so that you feel like you're making progress towards your dream job.
7. Get networking
Surveys repeatedly show that the majority of people find their jobs through networking and contacts, so work on expanding your network. It also may be smart to spread the word that you're looking for a job, as long as this doesn't compromise your current position.
How do you expand your network? Well, speak to people in the industry, and attend events that are both connected and unconnected to your chosen career. Just meeting people and chatting is the best way; sometimes the most useful contacts come from the most unlikely places.
8. Build a portfolio
Although portfolios are most often associated with the creative industries, they can be useful for a whole host of professions.
Put a portfolio together that showcases the projects you've worked on and the successes you've had, a little like an extended, illustrated CV. You can do this in paper form, make a digital portfolio, or build something online. You can then share it with useful contacts and send it as part of job applications.
9. Finetune your CV and cover letter
Once you're ready to apply for a job, make sure your CV is up to scratch, and create a killer cover letter. Spend time poring over the job application and responding to points in the job description with specific examples, but keep the letter succinct and to-the-point.
Always check carefully for punctuation mistakes and typos, and ideally ask one or two other people you trust to double check your application before you send it.
10. Don't get disheartened
It's easy to get knocked back if you don't get a job (or even an interview) after you've spent a long time on the application and you thought you were a pretty good candidate.
It's crucial that when you're job hunting you don't get disheartened: landing your dream role is likely to take some time and persistence. Keep looking at opportunities, keep expanding your network, keep adding to your skills and experiences, and tweak your CV and cover letter. If possible, ask for feedback from employers on your applications.
Let us know how you're getting on with the search for your dream job in the comments section below.