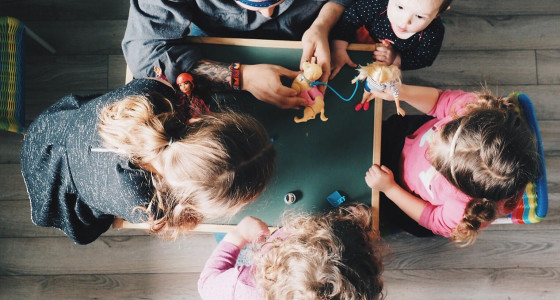 Some schools have already closed for February half term, while others are shutting next week. With 'mild but unsettled' weather predicted, what can you do to keep the kids happy without breaking the bank? We've come up with eight bright ideas to keep boredom at bay.
1. Family films
#LEGOBatmanMovie is NOW PLAYING! Be a hero and take a friend to see it today! https://t.co/mKoJN36Ji2 pic.twitter.com/wxhpjcWKbo

— LEGO Batman (@LEGOBatmanMovie) February 12, 2017
The Lego Batman Movie and Trolls are two of the latest family-friendly films showing at UK cinemas this week, providing an ideal indoor activity for dreary days.
Most of the major cinema chains offer discounted family screenings during the school holidays, so you may be able to find tickets for a couple of quid each, although be sure to book in advance.
2. Football training
The #FASkills team in #Cumberland is hosting FUN football camps for children this February half term! ⚽️

➡️ https://t.co/wwXJE4NZZb pic.twitter.com/RThi0JKLs1

— Cumberland FA (@CumberlandFA) January 27, 2017
FA Skills is a football coaching programme for boys and girls aged between five and 11, with sessions taking place at Skills Centres throughout the country. During February half term, many of the centres run holiday coaching sessions, which are designed to develop skills and give kids a taster of the weekly after-school training sessions.
Some coaching sessions are free while others cost £3 each. You can search for a Skills Centre near you on the FA Skills website.
3. Kids activities at Kew Gardens
Celebrate #India during the #keworchids festival with a week-long series of half term activities for the #children https://t.co/3iqL1L3qPK pic.twitter.com/Yswo1w7gDP

— Kew Gardens (@kewgardens) February 13, 2017
At Kew Gardens in southwest London you can currently find a celebration of 'the vibrant colours, culture and magnificent plant life of India' as part of the garden's Orchid Festival. There are exotic orchids, decorative rickshaws and Indian soundscapes, and as they're inside a conservatory it doesn't even matter if the weather's iffy!
For February half term, Kew is also hosting a whole bunch of Indian-themed drop-in activities for children. There's Indian block printing, Bodhi leaf colouring, Mandala colouring and face-painting. Most of the activities are free, although tickets to the gardens are £15 per adult and £3.50 per child.
4. Pet workshops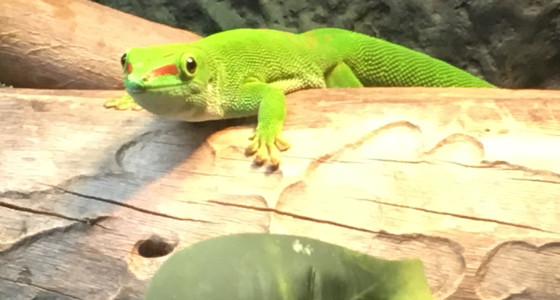 You're probably most likely to visit your local Pets at Home if you need to stock up on cat food, but the pet store chain also offers workshops for animal-mad kids and their parents.
This February half term, Pets at Home shops across the country will be running 'scales and fins' workshops, teaching children how to care for reptiles and fish. The sessions include the chance to interact with some of the pets in question, so your kids can decide if a non-furry friend is for them…
5. Imagine Children's Festival
Are YOU ready to get heavy? Hevisaurus bring #HeavyMetal for kids to #SCImagineFest on Wednesday https://t.co/FjOKuzMCiz pic.twitter.com/xDaSPnbzcU

— Southbank Centre (@southbankcentre) February 13, 2017
If you live in London or you're planning a half term trip to the capital, the Imagine Children's Festival should be high on your list. The festival is at Southbank Centre until 19 February and caters to all ages, from tiny tots to teenagers. There's a dazzling programme of workshops, exhibitions, music, art and literature, including a Moomin puppet show and a family rave, and more than half of the events are free!
6. Science Festival
The Festival Programme is complete! We can't wait for all this science fun! #FOSAC17 pic.twitter.com/CsPGF2y38M

— Stemcity (@stemcitynottm) February 6, 2017
There are cool kid-focused festivals taking place in other parts of the country too: check out your local museums, parks and galleries to find out what's planned for half term.
Nottingham's Festival of Science and Curiosity, for example, sees fun and educational events taking place at venues across the city, as part of the STEMcity programme to encourage young people to consider careers in science, technology, engineering and maths.
7. Farm visits
Our first lovely lambs have been born at Spring Barn in time for half term, don't miss out on meeting all the furry faces at Wildlife Week 😍 pic.twitter.com/BCuK3BF4Ke

— Spring Barn Farm (@SpringBarnFarm) February 10, 2017
Most farms are closed to visitors during the winter months, but many open their doors again for February half term. Some farms will be hosting craft workshops or opening their indoor play areas, while outdoor activities on-offer may include pony riding and animal feeding. On some farms, the first lambs will have been born by now, so your kids may even get a peek at the farm's newest additions.
8. Indoor activities
Gather everyone around the 📺, and check out these family-friendly fantasies. https://t.co/RZhNj9jwMY pic.twitter.com/aZolCOX0sa

— iTunes Movies (@iTunesMovies) January 30, 2017
For the days when you're staying at home, try the BBC's collection of kids cooking recipes, get stuck into a craft activity or rent a film from iTunes. Recent family-friendly DVD releases include Storks, Ice Age: Collision Course and Miss Peregrine's Home for Peculiar Children.
What have you got planned for February half term? Tell us in the comments at the bottom of the page.