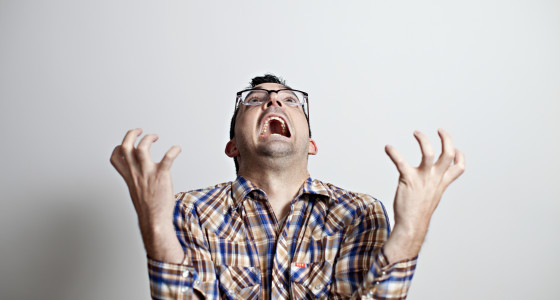 Last year PensionBee unleashed our first Robin Hood Index. It was our attempt to shine a light on the worst of the pension industry, in the ambitious hope that it might make things a little more customer-friendly.
We saw the data picked up by the Telegraph, the Times and This Is Money, with several big providers left red-faced at their sluggish service. But we knew this was just the tip of the iceberg, so this year we've come back for more - we've tracked 1800 pension transfers from 20 providers, looking at everything from transfer times to transparency.
The findings left us infuriated. Here's what we've discovered…
NOW: you've gone and done it
First off, we found that the average fee of the 173 investigated NOW:Pensions customers is 10.40%. This is because NOW:Pensions charge 0.3% of the pension as well as administrative fees of up to £18 per year. However, as savers switch jobs they accumulate many small pension pots - some as tiny as £200. Unless pension returns are higher than 10%, over time it is possible that these small pensions will be reduced to £0.
Yep, you read that right - £0.
Not such a hard knock Life
Our analysis also looked at annual average fees. Phoenix Life came out most expensive with an average pension fee of 1.43%, closely followed by Abbey Life (1.23%). Despite this, most providers - including the likes of Standard Life (0.85%), Scottish Widows (0.70%) and Aviva (0.69%) - have fees that have remained fairly stable since our last PensionBee Robin Hood Index. Colour us shocked.
Friends for life whether you like it or not
However, a number of pension providers charge their customer high exit penalties if they want to switch to a new provider. The highest exit fees (as a percentage of a pension pot) that we discovered were from Friends Life (77.60%), Phoenix Life (73.65%), Abbey Life (48.72%) and ReAssure (15.14%). It seems like these four really don't want you to leave…
One billion reasons to press for change
Since last year's index, substantial progress has been made on quick pension transfers. Some best-in-class providers such as Legal and General, Scottish Widows, Standard Life and Aviva transfer within 12 days.
But others, including Aon Hewitt, Capita, Mercer, and Willis Towers Watson still refuse to adopt electronic transfers, resulting in delays and increased costs for consumers.
PensionBee have calculated that the total cost of consumer detriment due to transfer delays is £1,034,709,651, a cost that could be avoided by transferring pensions electronically. This is why PensionBee is pressing for all providers to use electronic transfers consistently, as well as for a maximum time limit of 12 days on end-to-end transfers.
You can cast a closer eye over our latest Robin Hood Index here to see how each provider fares. What do you make of the findings? Tell us in the comments section below.