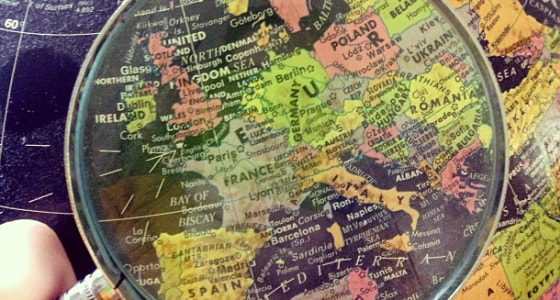 On the 23rd June Britons will go to the polls to vote on whether the UK should remain part of the EU. But what impact would a British exit from the EU – dubbed 'Brexit' by the press – have on pensions? Nobody can be sure what a post-EU landscape would look like, but here are some of the possibilities for pensions.
Would your pension be worth less?
The two camps are fighting bitterly about the impact a British exit would have on the economy. The Treasury has just published analysis saying that a Leave vote would cause severe economic shock to the country, with growth taking a hit of up to 6%, wages falling and unemployment rocketing. But Boris Johnson, a key campaigner for the Leave side, has dismissed the report as 'more propaganda'.
Ultimately, it's impossible to predict exactly how a Leave vote would impact the economy, but it's undeniable that change and instability cause judders in financial markets, and most agree that – at least in the short term – the pound would suffer and interest rates would probably increase. Depending on where your scheme is invested, this could mean that your pension savings drop in value, potentially leaving you with less money to buy an annuity at retirement.
Elsewhere, the Treasury has recently suggested that post-Brexit inflation could impact on the state pension, costing current and future recipients £137 a year. In their eyes an additional pension pot worth £60,000 would see its value would drop by £1,900, too - although predictably the Leave campaign has called these claims 'outrageous'.
Would there be less pensions bureaucracy?
On the face of it, leaving the EU could mean less red tape for UK pension schemes.
But although lots of the legislation that regulates pensions come from the EU, much of it has been introduced into UK law so it wouldn't disappear overnight if we voted Leave. However, we'd no longer need to interpret the laws in the context of EU treaties and directives, and Parliament could choose to repeal legislation.
Most commentators agree therefore that in the short term not much would change in terms of pension regulation, but there may be changes in the long term.
What would happen to those living in Europe?
Currently, if you're a British person living in another EU country, your state pension rises each year, just as it would if you were living in the UK. You also get the annual increase if you're living in a country that we've made a reciprocal social security arrangement with, including the USA.
However, if we leave the EU, British expats living in some European countries may have their state pension frozen, so they wouldn't enjoy the yearly increase. EU countries that we don't currently have a bilateral agreement with include popular expat locations like Portugal, Greece and Spain, so unless the UK made agreements with these countries, people living in these places could suffer from a state pension freeze.