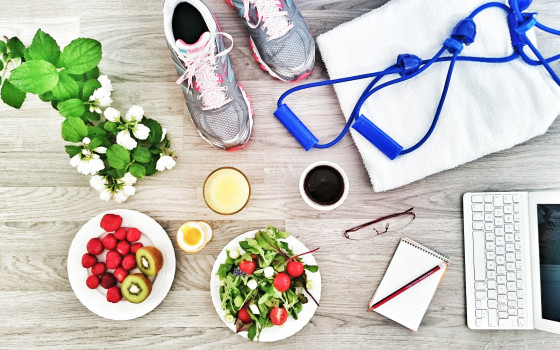 Twelfth night has passed, so the twinkly lights have been extinguished and your Christmas decorations are boxed up for another year. But unfortunately some parts of Christmas can't be tidied away so easily: festive splurges leave many of us with increased waistlines and depleted bank balances. Here's a plan for getting your finances back in shape and the year off to a good start.
1. Cash in on Christmas
If you're running out of space to put all your gifts, now is a good time to clear out your cupboards and wardrobes. While some old items may only be suitable for the charity shop, others could be worth some money if you sell them on a platform like eBay, Amazon.co.uk Marketplace or Gumtree.
Be pragmatic about your new things too: promptly return or exchange any gifts that you've already got or you'll never use. If you received any gift cards or vouchers, keep them in your wallet so that they're at hand when you need them.
2. Assess the situation
We know the last thing you want to do right now is scrutinise your bank balance, but take a deep breath and log-in to your online banking account or check your statements. If you used credit cards or dipped into your overdraft to get you through Christmas, you need to know how much you owe and when the minimum payments will be due. You could consider transferring your credit balance to a card with a 0% rate to give you a break from interest payments, although take care if you do this as the rates are often high once the interest-free period ends. Also, check the date your salary will be paid so that you know how long you need to make your money last.
3. Tighten your belt
If step (2) has left you feeling a little queasy, sit down and work out how you're going to get back into a good position. Use our financial planning guide to assess your income and outgoings, and then start making money-saving changes. Here are some ways you could trim back your spending in January (and beyond):
Negotiate a cheaper tariff from your mobile phone provider.
See if you can switch your utility suppliers to get better rates.
Check through your direct debits and cancel any subscriptions that you don't need any more.
Lower your food bill by planning your meals carefully and switching to a cheaper supermarket.
Cut back on expensive luxuries like daily lattes and shop-bought lunches.
4. Make some financial New Year's resolutions
During the festive period you've probably pushed things like pension planning, tax and interest rates to the back of your mind. Since January is the month of fresh starts and good intentions, this is the perfect time to tackle all those money matters you've been avoiding.
Tax returns: If you're self-employed, the deadline for submitting your self-assessment tax return and paying any tax owed is the 31st January. This date creeps up quickly, so if you haven't got your accounts in order yet, start gathering your receipts and invoices and logging into your HMRC online account.

Pensions: Saving into a pension is one of the most tax-efficient ways of saving. If you've worked in a few different places and you've got several pensions dotted around, taking control of your pension situation is one way to get 2016 off to a good financial start. We've written an article to help you track down your old pensions, or you can use PensionBee to combine them into a new plan.

Savings: If you've got any money saved, make sure it's in the best place possible. Shop around for a savings account that offers a decent interest rate. If you don't have already have an ISA, consider opening one for tax-free saving.
5. Start planning for next year
Right now you probably never want to see another roast potato or aftershave gift pack again, but next Christmas will come round quickly, and the best way to avoid the post-festive financial meltdown is to prepare in advance. We've written an article on financial planning for Christmas, so you can start sorting next year now!