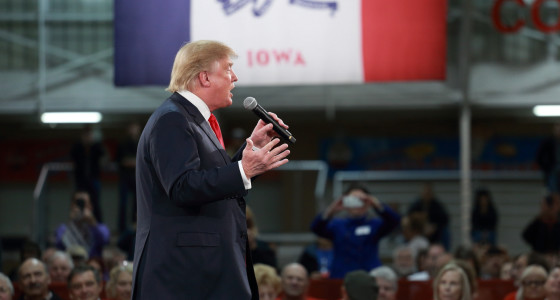 As 2016 comes to an end, many of us are looking back on a tumultuous year and wondering what 2017 will bring. From the Brexit vote to Donald Trump's surprise victory in the US election, events have sent shockwaves across the world, and across the financial markets too. We take a look at what this means for your pension pot.
How political events can impact pensions
If you've been watching your pension fund's performance graph, you may have noticed some ups and downs. This is normal, as political events have an impact on the financial markets, which means they have an impact on pension investments.
But good pension funds - including PensionBee pensions - are diversified, which means they're invested in a range of assets (often including shares, bonds, property and cash) across several different regions, which can help to smooth things out and cope with turbulent times.
The big events that shook financial markets in 2016 https://t.co/UUC8ZfrZnV

— Financial Times (@FinancialTimes) December 18, 2016
Brexit and Trump haven't stolen your pension…
It's important to keep the impact of political events in mind when you're looking at the size of your pension pot, but it's also important to remember that:
The diversification of your pension should help to protect it from the extremes of market volatility. As the value of some assets falls, the value of other assets will usually increase.
Pensions are long-term products, so although your pension fund is likely to experience some ups and downs, over its lifetime these will generally be balanced out (although there's always the possibility that you'll get back less than you invest).
In fact, the impact is sometimes surprising…
Following the UK's vote to leave the EU in the summer, the financial markets went haywire and the value of the pound plunged. However, the reports that emerged from UK pension funds shortly afterwards were surprisingly positive: many of the big funds barely registered a change, and several actually increased in value.
Why did this happen? Well some share prices fell, but bonds and non-sterling investments made gains, so overall many pension savers enjoyed a boost. Basically, it's down to that 'diversification' we were just talking about.
And even within one asset class, the picture was mixed. Hargreaves Lansdown senior analyst Laith Khalaf explains: "Brexit had a polarising effect on the UK stockmarket, with some sectors doing very well, especially the internationally focused ones, while it was more difficult for domestic names."
Trump's win caused tremors, but markets quickly recovered
Plus, unexpected events often cause an initial lurch, but then markets tend to steady soon afterwards. For example, Trump's election win caused immediate tremors, but markets quickly recovered, with investors focusing on the possibility of a Trump presidency bringing economic growth.
So even if you did notice your pension fund wobble after one of this year's big developments, it may well have recovered soon afterwards.
Don't panic about your pension
The message from experts is that there's no need to panic, even if 2017 has more surprises in store. As we've said, dramatic effects are often short-term, and pension managers have clever strategies in place for protecting savers.
It is sensible to double check your investments are properly diversified, so that your money isn't so vulnerable to a decline in a particular asset or a fall in a currency. Check your pension paperwork or your online account or speak to your pension provider if you're not sure how your money's being invested.
PensionBee pensions
PensionBee plans are managed by BlackRock, State Street and Legal & General - three of the largest investment managers in the world. They're invested in a range of geographical regions and a spread of different assets. The mix depends on the plan you pick.
If you have a PensionBee plan, you can go to your online account (your BeeHive) to check the performance of your investments. Check out the graph that tracks the performance of your pension since you joined PensionBee, which is updated daily.
If you've got any concerns or queries about the value of your pension, get in touch with your BeeKeeper.
Have you noticed the effect that recent political events have had on your savings? Tell us in the comments section at the bottom of the page.